The board of directors
Print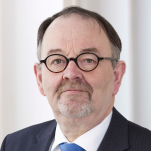 Permanent representative of Carolus Panifex Holding BV
Non-executive and independent director (2022)
Chairman of the Audit Committee
Member of the Appointments and Remuneration Committee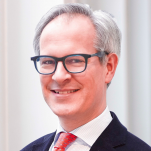 Permanent representative of Koinon Comm. VA
Managing director (2022)
Executive director
xavier.bouckaert@roularta.be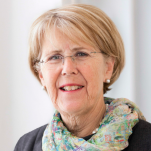 Non-executive director (2022)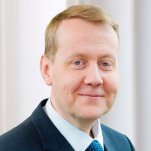 Permanent representative of Invest at Value NV
Non-executive and independent director (2022)
Member of the Audit Committee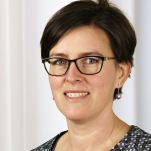 Permanent representative of Verana NV
Non-executive director (2020)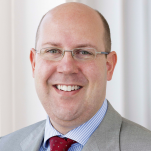 Permanent representative of Alauda NV
Executive director (2019)
francis.de.nolf@roularta.be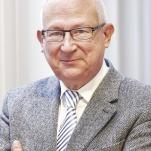 Executive chairman of the board of directors (2022)
Permanent representative of SPRL Mandatum
Non-executive and independent director (2022)
Vice-chairman of the board of directors
Chairman of the Appointments and Remuneration Committee
Composition
The board of directors of NV Roularta Media Group consists of nine members:
Six directors representing the reference shareholder, in accordance with the proposal rights under the articles of association:
Mr Rik De Nolf (2018),
Mr Xavier Bouckaert, permanent representative of Koinon Comm. VA (2018),
Mr Joris Claeys, permanent representative of NV De Meiboom (2018),
Mrs Lieve Claeys (2018),
Mrs Coralie Claeys, permanent representative of NV Verana (2020)
and Mr Francis De Nolf, permanent representative of NV Alauda (2019).
Three independent directors:
Mr Carel Bikkers, permanent representative of BV Carolus Panifex Holding (2018)

Mr Carel Bikkers has for the past nine years headed up the Dutch media group Audax, a multi-faceted organisation that is involved in the broadest sense of the term with the publishing, distribution and retailing of media and related products. Prior to this Mr Carel Bikkers worked as general manager of Kwik-Fit Europe BV, Europe's largest car service chain.


Mr Koen Dejonckheere, permanent representative of Invest at Value NV (2018)

Mr Koen Dejonckheere was appointed Chief Executive Officer of Gimv in 2008. Before, he was Managing Director and head of Corporate Finance at KBC Securities. Previously, Mr Koen Dejonckheere worked for Nesbic, Halder, Price Waterhouse Corporate Finance Europe and the BBL. Mr Koen Dejonckheere has extensive experience as a dealmaker in investment banking and private equity in Belgium and abroad.


Mr Marc Verhamme, permanent representative of SPRL Mandatum (2018)

Mr Marc Verhamme was until 1994 CEO of the North and North-West European fresh produce division of Danone. Mr Marc Verhamme is today an industrialist and owns a number of SMEs producing organic food products like yoghurt and fresh cheese,… with brands such as MIK and Pur Natur.
Role and responsibilities
The board of directors is the supreme decision-making body of the company and is authorised to take any action that is necessary or useful for achievement of the purpose of the company, apart from actions for which only the general meeting is authorised by law.
The board of directors is responsible for managing the company, which means that it is responsible for setting and achieving company targets, determining company strategy, and giving concrete form to company policy and determining the results that are necessary for this. The board of directors is accountable to the general meeting for its discharge of these responsibilities. The board of directors has collective responsibility for the management of the company.